Today we're introducing a truly unique material — Marbled Shell Cordovan.
A very irregular finished upper leather with a stunning appearance retaining the same and great properties of the Shell Cordovan leather.
It is the perfect material for a casual boot style and one of the interesting parts is that no two boots will ever be alike because of the nature of the leather itself.
Pre orders close on February 5rd.
---
What is marbled Shell Cordovan?
Marbled Shell Cordovan is Shell Cordovan (horse crup) finished in a subtly different but meaningful way, to achieve this very particular finish.
These Shells are made using the same exact Shell Cordovan as our regular Shell Cordovan from Rocado Tannery (Italy)—they have been tanned the same way, made using the same raw material and finished with the same aniline dyes. Only after drying is when these shells undergo an additional process of shaving before being glazed. The result of this shaving process is what makes this article truly unique. By shaving the surface of the shell, the natural tone of the shell its revealed, which blends with the aniline dyes, resulting in a very irregular finish. This process ensures every Shell (and pair of boots) will be completely unique.
---
Four shades. Four styles.
Aside from the Green Marbled Shell Jumper Boot, for the introduction of this unique material, we're offering three additional styles in three additional shades of Marbled Shell Cordovan.
From another version of the unlined Shaft Jumper but in Black Marbled Shell to a Service boot in a hot Cherry Marbled Shell finished with a double Joh Rendenbach leather sole. To complete the release, a heavy brogued, HOK lasted, wingtip boot in the stunning Brown Marbled Shell Cordovan & fitted with our trusty studded rubber sole.
Definitely an option for every fit & tasted.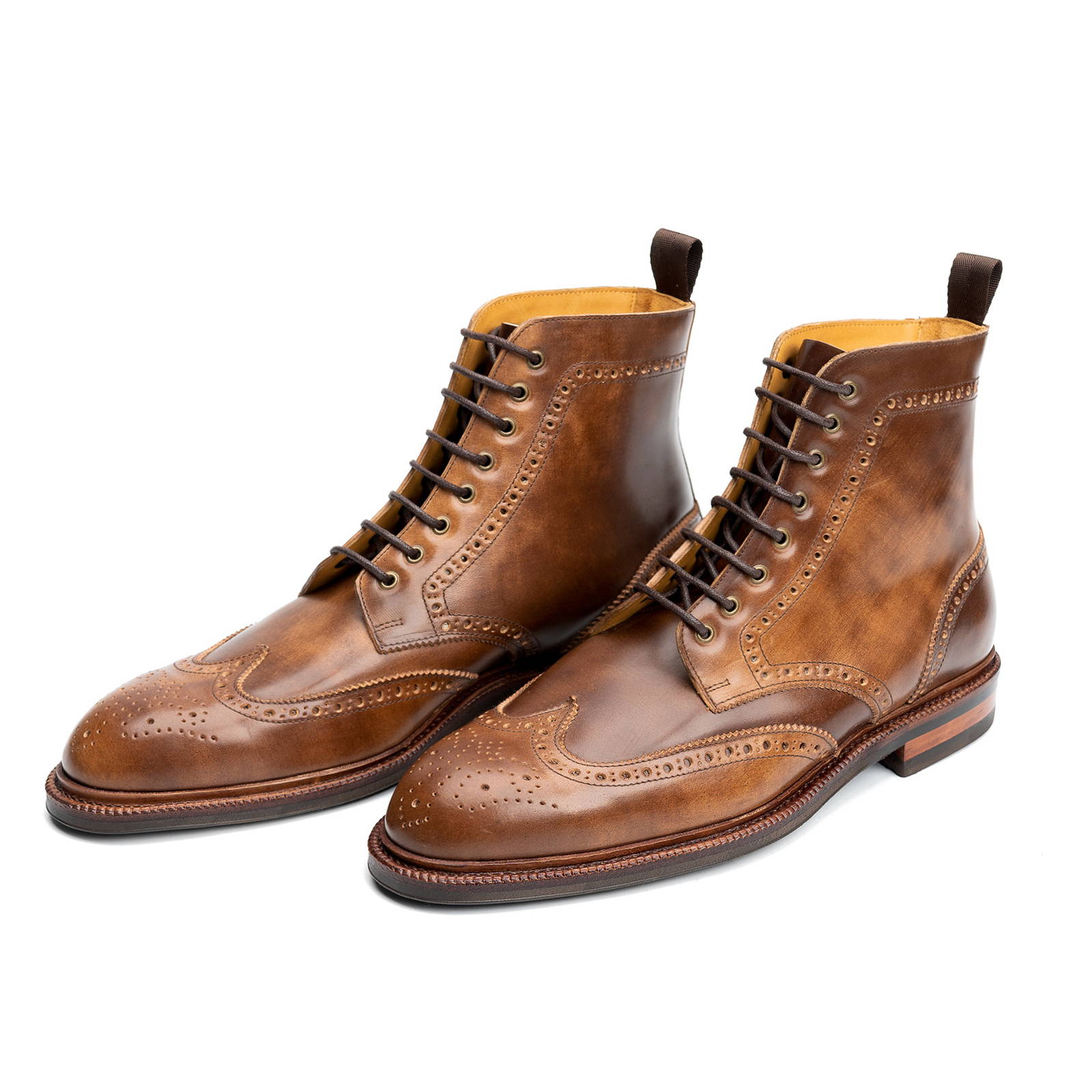 101514 - BROWN MARBLED SHELL CORDOVAN - E
Studded rubber Sole / HOK Last

$435
101337 - CHERRY MARBLED SHELL CORDOVAN - E
Double JR Sole / HOK Last

$460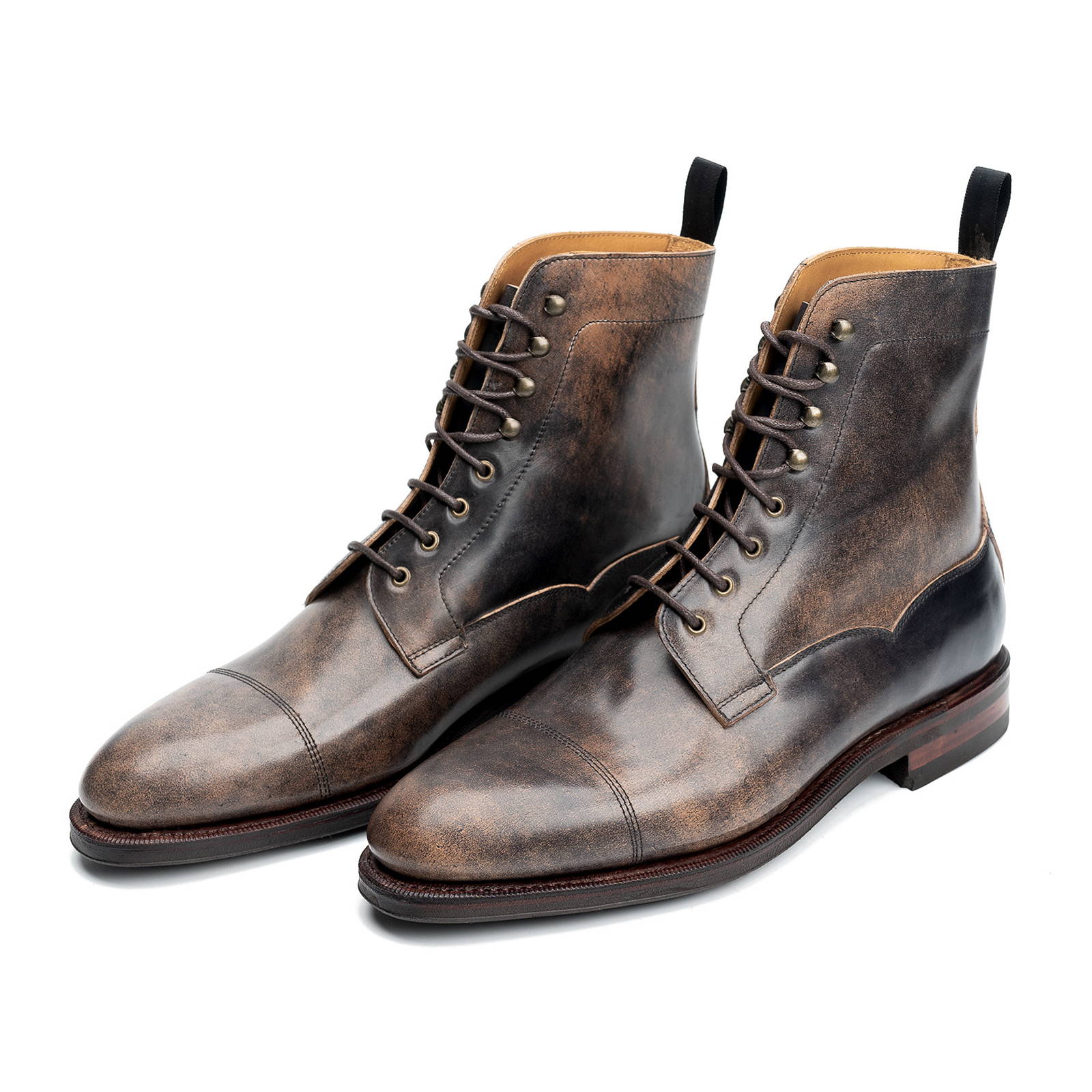 101523 - BLACK MARBLED SHELL CORDOVAN - E
Studded rubber Sole / HIRO Last

$435