These MTO Groups are now Back.
It's time to introduce to our MTO Groups a very unique material—The Waxy Kudu.
The Waxy Kudu leather is a truly special one—made using antelope leather from Southern regions of Africa. A striking & very unique waxed leather which features all the natural blemishes, marks and scratches of a wild antelope that lived in the bushes. Blemishes & cuts are part of the interest of this leather and will be used on the production of the uppers.

Please note that this leather does not look like smooth French calfskin at all—It is a very rugged, mellow & very unique Antelope leather which accepts scars & marks as part of the uniqueness—which make every single pair truly unique.
Very Limited availability.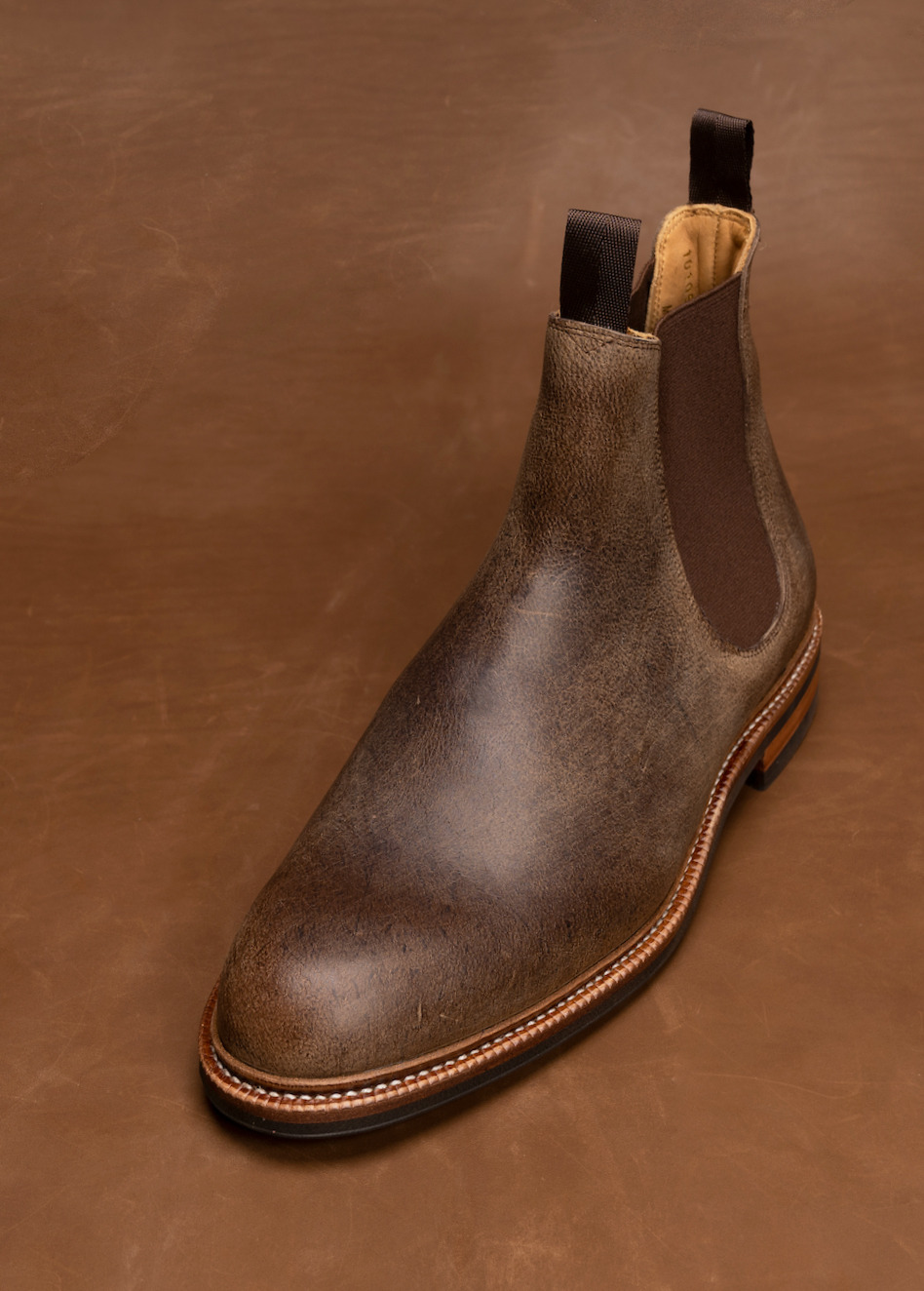 101052 in Tobacco Waxy Kudu  
Opposed to what it might look like, despite its very rugged & casual look this leather is very dense and extremely soft, which makes truly exceptional comfortable footwear.
For the introduction of this unique material, we've selected 3 earthy tones that display very well the ruggedness of the antelope leather: Snuff, Tobacco & Caper Green.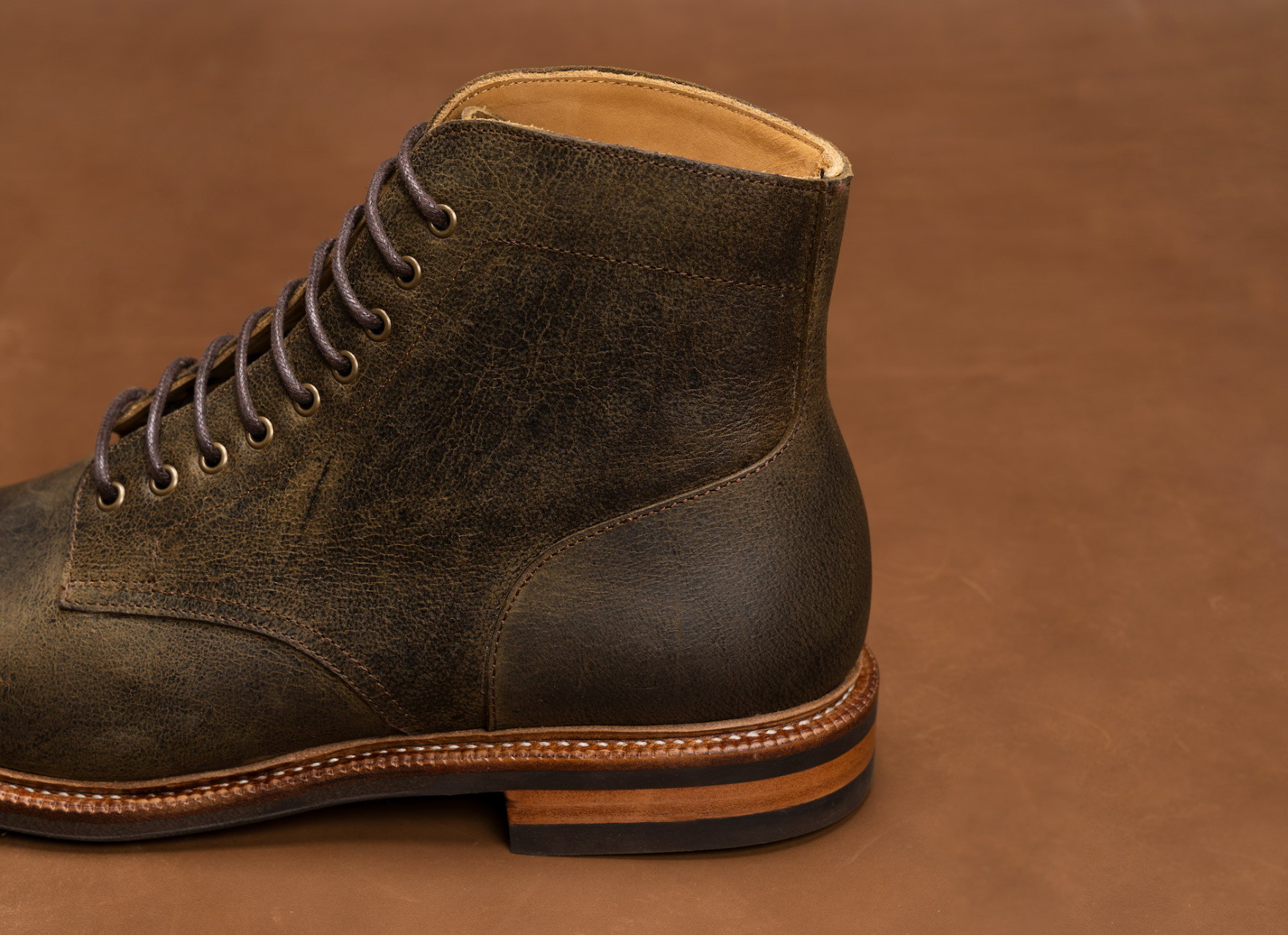 ---
For the introduction of this unique leather, we've selected 2 styles that we think that suit perfectly the ruggedness of the leather itself—The Jumper & our Wholecut Chelsea Boots
Both Goodyear Welted on the customer favorite & truly comfortable HOK last, storm welted & finished with our sturdy & robust Studded rubber sole. Made using thick vegetable tanned leather insoles, stacked leather heels & fully calf leather lined.
All in all, a very well balanced selection of styles, build & leather — resulting in some great & unique casual boot options.
Needless to say, that as the rest of our shoes & boots, this boots are fully rebuildable when the time comes.
Do not miss this special pre-orders. Extended  Pre-orders open until 06.01.21.